Favorite one is the last one but all are equally deserving of the response..."Why didn't I think of that?!"
I've seen plenty of great aerial photography but there is something really unique and gripping about the work of Polish photographer Kacper Kowalski. His book,
Side Effects
, is out now. It's no wonder he's award winning. Some of his work below.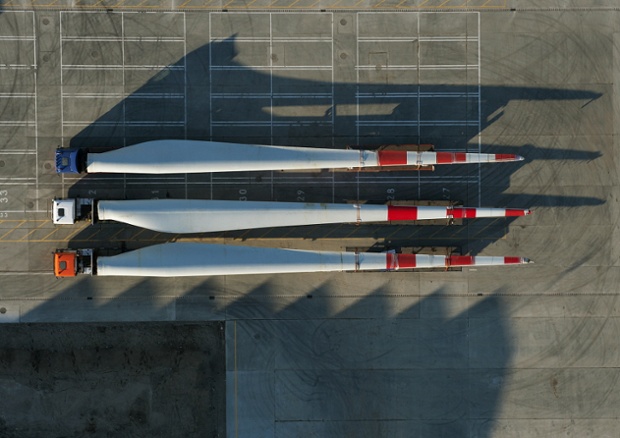 And a short video about how he does it. Wish I knew where he got his helicopter from.
Side effects
from
dzika plaża
on
Vimeo
.
This
photographer
 Nick Brandt fished out some of the animals who died in this lake and positioned them as if they were still alive, perched on their branches. The lake preserved their remnants in an eerie, i-just-looked-into-Medussa's-eyes kind of way. See more pics below or buy the
book
.
This reminds me somewhat of driving my nephew around in my car, which although zippy, has about 1/4 the hp of this beast. Nevertheless - the sentiment expressed is roughly the same. Ricky Bobby is born!
I haven't used a fisheye leans seriously since around 2003 when i took
these
photos
in Ecuador. I like looking at photos taken with fisheye lenses but I find taking fisheye photos tedious. I think it's primarily because back in the day when I used film, there was a certain extra magic awaiting you when developing a roll of film that you had a few fisheye shots. Now with digital you can take 100s of fisheye shots it's not even fun or unique anymore. Maybe I'm wrong and need to get my hands on a fisheye again to play around. In any case - here is an interesting take on what it even means to take a Fisheye shot:
Some of these photos are really amazing. But the thing that caught my eye the most are
von Karman vortices
, which I did not know existed. See the rest
here
.
I've been fascinated with good, affordable home design lately and need a place to save some ideas. So I'm going to do it here. Came across this house in Pittsburg. Designed by an architect (go figure) seems like it does everything a great home needs to do without going off the deep end in terms of size, cost or features.